We are publishing an interview of Mr. Param Kalra, Founder & CEO of Starthub Nation Coworking space at Mohali, Punjab.
Founders of Starthub Nation:
Param Kalra – B.tech (C.S.E)
A business analyst at the core, a serial entrepreneur, co-founder of Satnam Infosys, Shaper @Global Shapers (World Ecomonic Forum) and a team manager handles Public Relations, Marketing and Planning for Starthub Nation.
Jaswinder Singh – M.C.A (Honours)
Founder of Techkaleido (IT services company), an iOS techie, a seasoned businessman and a leader handles the internal operations, sales and community building for Starthub Nation.
Ravish Jamwal – M.C.A (Honours)
Co-founder of Satnam Infosys, a website developer at heart, a fitness expert and a technology geek. Handles finances and accounts along with administration for Starthub Nation.
Simranjeet Singh – B.tech (C.S.E)
Co-founder of Techkaleido, a digital marketing pro, Internet networking expert and a situation handler. Handles the IT(Networking & hardware) for Starthub Nation along with after sales service.
All the founders met commonly in a small office and got kicked by the landlord. So thought of a place where community could be built to hold several alike minds together. As they say, 'Charity begins at home', all the founder started coworking with each other and then this concept went viral in the region.
Give us a brief background of what founders were doing before starting the venture.
All four of the founders are mainly IT services companies founders. All experts in their field with individual experience of minimum years. All of the founders have one basic thing in common, 'zeal for change'. That's what's keeping us together and running.
List all the names of the core team members, along with their skill-sets, specific domain expertise & designated roles.
Apart from the founders, who're always on toes to provide best of the services, here's the rest of the team that manages the 4000 Sq. Ft. of work space.
Ankita Chandarana – HR & Admin Manager
Jaspreet Singh – Office Administrator
And, Two Office boys.
I think the team being small and family like, always stays concerned about the daily problems that evolve and solves them instantaneously. Also, the team is very dynamic and has learnt to work in an environment that has custom duties and can not be matched with any organization. The team that works with Starthub Nation definitely has the best disaster management and ad-hoc skills.
What is the problem you are trying to solve?
A big problem for startups to have an office space at cheapest possible prices is being solved. In addition to this, it's very important for a startup to grow in an environment which is not alien and filled with like-minded geeks. One roof, all solutions. More than 19000 startups have been registered in India so far and definitely places like Starthub Nation have a huge market and are a one big package for these startups. We take care of everything for a startup from office space to getting a bank account to getting investors or mentors.
What challenges did you face when you were starting out?  
Educating people to work from a shared space and shared environment was a great challenge. The concept was new to the city and people did not accept the fact that all startups will work under a common roof without cubicles. But as people started to gain the startup sense and slipped in the ecosystem, we saw may possibilities come out of it. Now coworkers collaborate and ideate together.
How did you get the initial capital?
We're bootstrapping the startup since inception and that's what we believe in the most. Getting to know the financials and managing those on our own. We started seeing returns in less than 6 months and were cash positive.
Please tell us about the Solutions that you are providing to startups.
Starthub Nation is a coworking space and a startup incubator. It focuses on catering all startup services from office space to startup events, investors, mentorship etc. Starthub Nation is the pioneer coworking space of the region and has served more than 80 startups till date.
Making this service fit in a niche market was tough but word of mouth and excellent services provided to startups hosted here make us go viral. Today the 4000 Sq. Ft. of space is house-full.
What were your assumptions when you entered the market, learning that you have?
We actually created the market. Now we see many coworking spaces popping up around and adding different value sets to the startup ecosystem of Chandigarh.
What is the insight that you have about this market, which no one else has? Uniqueness about your Coworking Space.
We're a custom coworking space and understand the custom needs of every startup that we have here. We do not believe in having an assembly line of services for startups. After two years of catering these startups, we've learnt the ground problems and actually practical situations these startups get into on different stages.
What is the strength of the Coworking space and the scale of operations? Who do You Perceive as Your Competition?
Starthub Nation and its founders are all part of the community inside and serve a great range of verticals inside which makes a great bonding among the Starthub family. Also, the best in class service with mentor-ship provided by Startub Nation strengthens the trust among all coworkers.We see slight competition in a couple of coworking spaces in the region and not alot because all the other coworking space are focusing on different aspects of the ecosystem.
What is the revenue model? 
The revenue model is simple. Service subscription fee per seat occupied at Starthub nation. We have the best prices for the quality and quantity of services provided for startups.
We're targeting college students that want to startup their own business, established startups, consultants, freelancers etc. Starthub Nation has given them a new environment and solution of office space with a community that comes with it.
How did you get your first customer?
Our first customer was our friend who was an IT consultant and wanted to setup an office space.
What is the big picture of your Coworking Space? 
Yes, Starthub Nation is an onset of events, an ecosystem startup and a social impact startup of the future. It's hope to so many startups, freelancers, college students and will be PAN India in coming years.
Since inception, give us a sense of the value of business done by your venture? 
We've had more than 80 startups hosted here. More than 200 Inquiries with avg. daily inquiries = 2. Total number of coworker till date=330. Starthub Nation is hosting 36 startups as of now. We do not intend to disclose the current turnover as of now because of an ongoing evaluation.
What would be your goal to accomplish in the next six months?
To expand to another location in Tricity (Chandigarh, Panchkula & Mohali).
What message do you want to convey to fellow entrepreneurs?
I'll just say the only key to success. Living your startup. That's what we've done day and night and that's what is takes to success.
Any other information you would like to share:
So we're going to launch startup events very soon which will cater custom needs of startups and will be connecting people from all over the World.
More details about coworking space: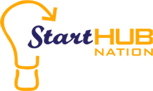 Name: Starthub Nation
Launched on: 4th August, 2014
No. of founders: 4
Location: Mohali, Punjab, India
Comments
comments